Discussion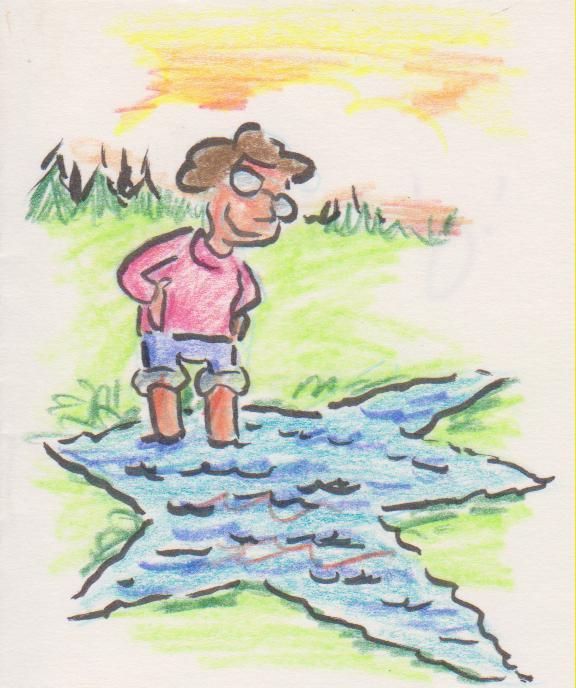 If you have a question or comment about my works, please note them here. Writing is a very solitary task, so we are always glad to hear from our readers.
Any updates on the upcoming book, The Last Resort?
Regards,
L.D. " Star Lake series book lover"
2-1-19
I've finished a solid draft that's currently being reviewed by my editor at UW Press. I will certainly update my webpage with any progress! -Sara

I just want to tell you I enjoyed your book. I live Hannah's life at an 11 cabin resort in Hazelhurst, South of Minocqua. It has been in my family since my grandparents and my husband and I are now raising our boys 6, 8 and 11 at the resort. My cleaning crew loved your description of cleaning being a social occasion between everyone and the light hearted gossip. I think cleaning with the ladies is one of the best parts of running the resort. We are either related or good friends and we have a good time. I also liked the desciption of naming the guests. We do not use their home towns, but do come up with some, usually are based around some experience with them, "the stinky bathroom guy, The hairy spring spaniel people, etc. I am passing a well worn copy of your book around my resort, it was given to me by one of my Madison guests who met you at a book signing. So hats off to your wonderful book about my life, thanks for saving me and my husband the hardship of writing a book! J.G.
I needed to write to you to tell you how juch your book has touched me. I never have felt compelled to write to an author until now. As a teacher, I have read thousands of books over the years and I can't remember the last one to hit me the way Star Lake Saloon has hit me.
I was born and lived all my life in Madison so that part of your tale was like a friendly neighborhood. Although I have never been to Star Lake, my family has made a tradition of heading north to Rhinelander each summer. There we gather with aunts, u ncles, cousins and now the next generation (we started this when I was three -- I am now 39 and our group has grown to almost 40 people) at a resort still on the almost non-existent American Plan. The other guests have the same tradition and through the years we have all (120+) become friends and family each year. I have often told people "Just put Dirty "Dancing in the North Woods of Wisconsin" and you have our family vacation. As I read your book I was suddenly back in my favorite place in the entire world. Through your words I could smell the North Woods, feel the morning air and close my eyes and I was there.
Until yesterday, the thought of this not being a part of my life never entered my world and suddenly I opened the mail to see our favorite resort was sold to developers. My world has come crashing down. Yes, we will look for another resort, but as you know they are few and far between. The tradition will continue, but it will never be exactly the same.
I just needed to thank you for allowing me the opportunity through your words to be able to escape to my perfect place. I know I will reread and reread Star Lake whenever I need to return.
Sincerely, L.B.
I'm very sorry to hear of the loss of your beloved resort. Those family traditions can be recreated, but they're never exactly the same. -Sara

Dear Sara - I was first introduced to "Spook Hill" when I married my husband in 1971 and he took me to visit his grandmother in Wonewoc. I asked the inevitable question of why it was called Spook Hill. As a boy, my husband and his mischievous friends would sneak through the woods behind their house and climb up the hill into the camp. He repeated stories they were told about some of the cabins being haunted. They would get so frightened, the slightest noise would send them scrambling back down to the safety of their own yards. Grandma Emma just laughed and shook her head. She passed away in 1998. One summer not long after her passing, my husband and I visited the Spiritualist Camp and we met with a medium for a reading. We had lost our son the same year and it was very comforting to experience that communion with him. The camp is in a beautiful setting although the buildings are indeed in need of repair. I'm looking forward to reading your book "Night Sisters" while on vacation in Arizona. We plan to visit Sedona....another very spiritual place!
C.R.
I like Sedona too, but it's not as imaginative and historical (in a Wisconsin-sense) as Wonewoc. One book club that discussed my book went up there the next week for a group seance. They had a fantastic time.
Ms. Rath,
I enjoyed "Star Lake Saloon and Housekeeping Cottages," but fell in love with "Night Sisters." Part of the charm is the Wisconsin setting; I live in Waukesha and though I am a proud native of the UP, Wisconsin has been my home for most of my 59 years and I am always thrilled to see a book set in our state. Spiritualism has been one of the (probably too many) topics I've read about and been interested in over the years so the theme of your novel grabbed me right away too.
Thanks so much for a couple of great books, and I look forward to your next novel. Oh, I don't know if the author has any say in the jacket illustration, but my compliments to whoever designed that great picture!
Sincerely,
T.M.R.
I'm glad you enjoyed "Night Sisters," as much of that story was drawn from my own background of growing up in a small Wisconsin town. Apparently the term 'chocolate dip' is linked to only a small area in the state.

Hello Sara My late father...was given a copy of your book "About Cows"...and a newspaper cutting about the book in the Wisonsin State Journal in 1987. The book has passed on to me, being a dairy farmers daughter and an artist who paints cows, there is a great connection. Regards S.M.
I still get comments about ABOUT COWS and the bounty of cow-trivia contained therein!

Hey there - your Star Lake Saloon ...I indulged myself with Star Lake and some Summer Wine while sitting on my deck surrounded by plants not pines, unfortunately. You write a good book. Since I love Wisconsin's North I was very pleased to find something to feed on N.L.V.
I'm pleased to know you think I "write a good book." Thank you! -Sara

Hi Sara I just started reading your book Star Lake Saloon and Housekeeping Cottages. Your book speaks right to my heart(long story)-thank you. K.R. from Oconomowoc, WI.
Many thanks - Sara


What a treat! I very much enjoyed the book, and will recommend it, especially to friends who have "places up north." N.B.H. Zion-Benton Public Library Zion, Illinois
I've met lots of Illinois folks with places up north, and they also visit us here in Spring Green. -Sara
I was first drawn to your book when I read that it was about northern Wisconsin. Being one of those "Chicago people", I vacationed with my family up north quite frequently. Your book captures the sounds, smells and tastes of my childhood vacations. I don't read a lot of books but I savored every page of Star Lake Saloon and Housekeeping Cottages. I have not gone on a vacation for a few years now. Your book took me back to my favorite state without my leaving the backyard. Thanks. G.P. Chicago, IL
I hope you'll still visit the Northwoods occasionally! Thank you for your kind comments. -Sara

Checked out Star Lake at my local library to read while vacationing at a resort(with cabins) in upper Minnesota. Had no idea of subject or setting. How ironic... I truly ENJOYED the book...one of the best I have read...hard to put down! Looking forward to the next one. Wish you well, R.A.K.
Your comments are flattering and encouraging. Writers need all the help they can get, so thank you! -Sara

I JUST LOVE YOUR BOOK, I FOUND IT ONE DAY AT MY JOB (FINDERS KEEPERS,LOOSERS WEEPERS) I LOVE THIS BOOK, IN FACT I HAVE LOCKED MY SELF IN OUR CAMPER(YES, I'M WISCONSINITE, PROUD OF IT!!) ANY WHO!!!! I HAVE TO LOCK MYSELF AWAY TO READ THIS BOOK. I CANT GET ENOUGH TIME TO READ IT. I SOO MUCH RELATES TO THE UP NORTH. I HAVE A PLACE IN MINOQUA, AND I LIVE IN MADISON. WHEN I READ THIS NOVEL. I FELT LIKE I WROTE IT MY SELF!!!! BEEN THERE........DONE THAT........ THANK YOU FOR A WONDERFUL AND TRUE TO LIFE NOVEL!!! I LOVE IT!!! BEST I HAVE IN YEARS!!!! "
I left your message in all-caps even though that sometimes connotes shouting. But go ahead and shout! I enjoyed every word. Thank you. -Sara
I was reviewing some members' sites and pulled up short when I saw
yours. You've done a fine job with it, but that's not why I did a
double-take. It's that you're from Manawa. I'm from Iola, sort of. My family
moved there as I was entering 8th grade and I graduated from
Iola-Scandinavia High School. Went to college at Lawrence in
Appleton. The Star Lake of your upcoming novel is in Vilas County,
I'm assuming. Seems to me that I drive by there on the way to the
Burnt Bridge Tavern for pizza and a beer.
Please drop me an e-mail when that book comes out.
Best regards,
Paul Aiken
Executive Director
Authors Guild
12-20-02
Dear Ms. Rath,
I just received a copy of your book, About Cows. Although I haven't read it all yet, I have glanced through it, with particular interest in the photos.
I thought you might like to know, should this book ever be re-edited, that there should be a correction to the photo on p. 188:
I was pleasantly surprised to see that the "Wisconsin milkmaid" on p. 188 is my maternal grandmother, Alvina Marie Haman, at age 19. (That same year, 1929, she married my grandfather, Chester Schmerse.) In the photo, the name of the farm owner is misspelled...it should be G.L. Haman, not G.L. Harmon...no "r", no "o". (G. L. stands for George LaVerne, although my great-grandfather at times did use "G.L.". The farm was in Green County, near the small town of Juda. Although I remember being at the farm, sadly, it is no longer there; Highway 11-81 between Juda and Brodhead now goes right through where the house/barn were.
My husband and I recently visited the Wisconsin Historical Museum in Madison, and were also pleasantly surprised to see Grandma there as part of an farm/home exhibit, using this same photo. I see the WHS has made a little progress on the misspelling and now spelled it Hamon...but it's still incorrect, so I hope to notify the museum of that as well.
George's father, Samuel Haman, was a veteran of the Civil War, and in records I've found related to that, there have also been misspellings...so not sure where or how that all got started. :-)
This photo of Grandma, along with at least another one of her ironing, was I believe part of some publicity photos related to that farm being one of the first in the area to have electricity. I have seen the photos before, and one of my uncles has the originals that Grandma had kept. I believe there are also copies at the Green County Historical Society.
I grew up just a block from my Grandma, loved her dearly, and because I was her oldest granddaughter, was lucky enough to have her around until I was in my mid-40s. She loved working in the barn with her dad (while her sister worked in the house), and I always enjoyed her stories of days gone by, no matter how many times I heard them. I really miss her.
And now, I look forward to reading your book.
Most sincerely,
D.B.K
12-26-18
Very interesting data. I doubt that there will ever be another reprint of this book, but your information will be relevant if that does come about. Thank you for your note. -Sara